Slideshow
Other top rated products
Filter Reviews
Packaging
Ingredients
Feel
Taste
Energy
Size
Quality
Cacao Bliss
Benefits
Blend
Sugar
Packets
...
Consistency
Gift
Boost
Chocolate
Box
Amount
Alternative
Bliss
Weight
Texture
Container
Drink
Packaging
Ingredients
Feel
...
5.0 star rating

4.0 star rating

3.0 star rating

2.0 star rating

1.0 star rating
Love the taste and Mixes
Review by BETH H. on 4 Jan 2022
review stating Love the taste and Mixes
Love the taste and Mixes easily. I would love a storage container for my golden bliss so I can keep both my cacao Bliss and my golden bliss so both are Accessible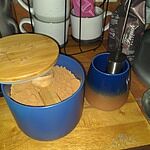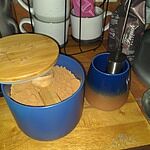 In my coffee , relaxing
Review by Janis N. on 1 Jul 2022
review stating In my coffee , relaxing
In my coffee , relaxing day or night the flavor is so pleasing because i usually dislike chocolate flavored items because I am a chocolaholic jjn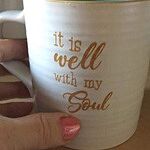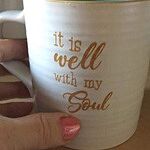 Delicious and good for you
Review by Sameera H. on 20 Jun 2022
review stating Delicious and good for you
I absolutely love cacao bliss it's my go to bedtime relaxing drink! The best thing is all clean healthy ingredients now that is great. I know l am giving my body something that is good . Great to drink in the morning, l have also blended it with my coffee yum , l love that l know its great for me and that's a game changer it tastes so good. It's is so easy to bring with me traveling or on the go , l love the Individual packets no measuring open and pour into your mug and almond milk, coffee or oat milk or Water so many choices. Finally a wonderful nutritional drink that helps you and taste amazing! Thank you Earth Echo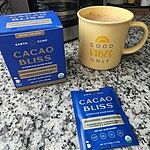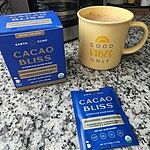 Not bad for so many great benefits!
Review by Jennifer B. on 6 Feb 2022
review stating Not bad for so many great benefits!
I like it not bad, not sweet so I had to add sweetener. Otherwise it's good and co to help to drink to see the benefits of all the superfoods in it. So far I mixed it in my morning coffee with frothed up almond milk.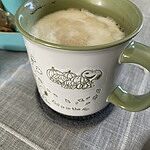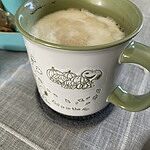 Good but don't see me
Review by Marie M. on 21 Dec 2021
review stating Good but don't see me
Good but don't see me losing weight yet, and wishing there was a white chocolate and or vanilla too !
Q: Are fdoothers available?
A: Hi Ted! Are you asking if we have a frother available? Yes, we've sent you an email with the link. Kindly check your inbox. 💙 Much love!
Q: This isn't something like auto ship sign up is it? Would like to try but want to make sure it's sample packs only before I sign up for it so I can see if I like it. Thanks!
A: Can't wait for you to try the sample packs, Allison. These are just one-time orders.
Q: The outside of my cacao bliss package has a warning: Consuming this product can expose you to chemicals including lead which are known to the State of California that cause cancer and birth defects or other reproductive harm.!!
A: The Prop 65 statement is required by law in California to contain that warning if the product has anything from the earth or ground as it could contain very trace amounts of metals. Cacao Bliss is certified USDA organic - which requires passing strict testing for heavy metals, pesticides, herbicides, fungicides, phthalates, plastics, & many other chemicals commonly found in the soil of the crops & in turn the finished products. Our crops are routinely tested as well as every single batch of the finished product to maintain our organic seal. The warning scares and confuses a lot of people; unfortunately, it is a law & in a way is great because it makes people dig deeper into & learn about what they're putting into their bodies, wearing on their skin & using in their homes. The prop 65 warning is on everything in California, even an unbleached organic cotton t-shirt, light bulbs, or a box of certified organic lemons as they grow on trees that get its nutrients from the ground/earth! I hope this has helped you to understand more about the Prop 65 warning. ❤️