Get nearly $100 worth of FREEBIES (while supplies last!) 
00

Days

00

Hours

00

Minutes

00

Seconds
Uh-Oh! The Get in Gear This Fall offer is over but you can still shop all Earth Echo products here! And remember, subscribers save the most & get lots of perks!
Get nearly $100 worth of FREEBIES (while supplies last!) 
Get In Gear This Fall
Spend $47+ & Get Fast Fat Burning Recipe Book FREE!
Spend $97+ And You'll ALSO Get A FREE Pouch of Collagen Peptides!
P.S. All orders of $97+ also enjoy FREE SHIPPING
Instead of letting the fall weather coax you into a cold weather slump only to pack on the winter pounds and then come January trying some radical lifestyle change that will just go by the wayside... why not leverage the power of this season the same way the trees do? You can shed unwanted inches by simply committing to love and fuel your body with healing words and thoughts, rejuvenating movements... and delicious, beneficial superfoods that offer sustainable lifestyle changes. Plus it's easy to stick to them because they taste SO good! 
Stock up on Superfoods that will support your efforts this fall and help you make simple, healthy, and delicious changes to your daily routine…
For example: replace the cream and sugar in your coffee with a scoop of decadent Cacao Bliss. Stop buying sugary energy drinks and take your tastebuds on a tropical vacation with Island Bliss. Clear your mind and help blow away brain fog when you sip on Chai Bliss...  Skip the sugary desserts and indulge in an equally tasty but healthier Chocolate Bliss Bite. We're here to prove to you that healthy can taste delicious!
And best of all, nearly all of Earth Echo's superfoods can be used as healthy, flavor-enhancing ingredients when you're cooking or baking - giving you an endless supply of healthier alternatives so you can still enjoy your favorite foods. 
It's Time to Turn Over a New Leaf - Are You Ready to Nurture A Whole New You? We're Ready To Help You Do It With
TWO FREE
Bonuses ($96.99 value!) On Qualifying Orders!
Our Collection of Mind and Body Loving Superfoods Will Help Support Your Weight Loss Efforts, Promote Deep, Restful Sleep, Encourage a Healthy Inflammation Response, Support Better Gut Health, Bolster Your Immune System, and SO much more… *
And right now, when you spend $47, we'll ship Danette's wildly popular Fast Fat Burning Recipe Book to your door for FREE! (value of $37 - thousands of women can't be wrong - if you eat clean recipes, you're guaranteed to see results!)
And if you spend $97+, you'll ALSO get a FREE pouch of Earth Echo Collagen Peptides (normally $59.99!) 
This is the PERFECT time to invest in yourself and commit to making this fall different by turning over a new leaf & shedding weight that does not serve you - channel the wisdom of the trees this season!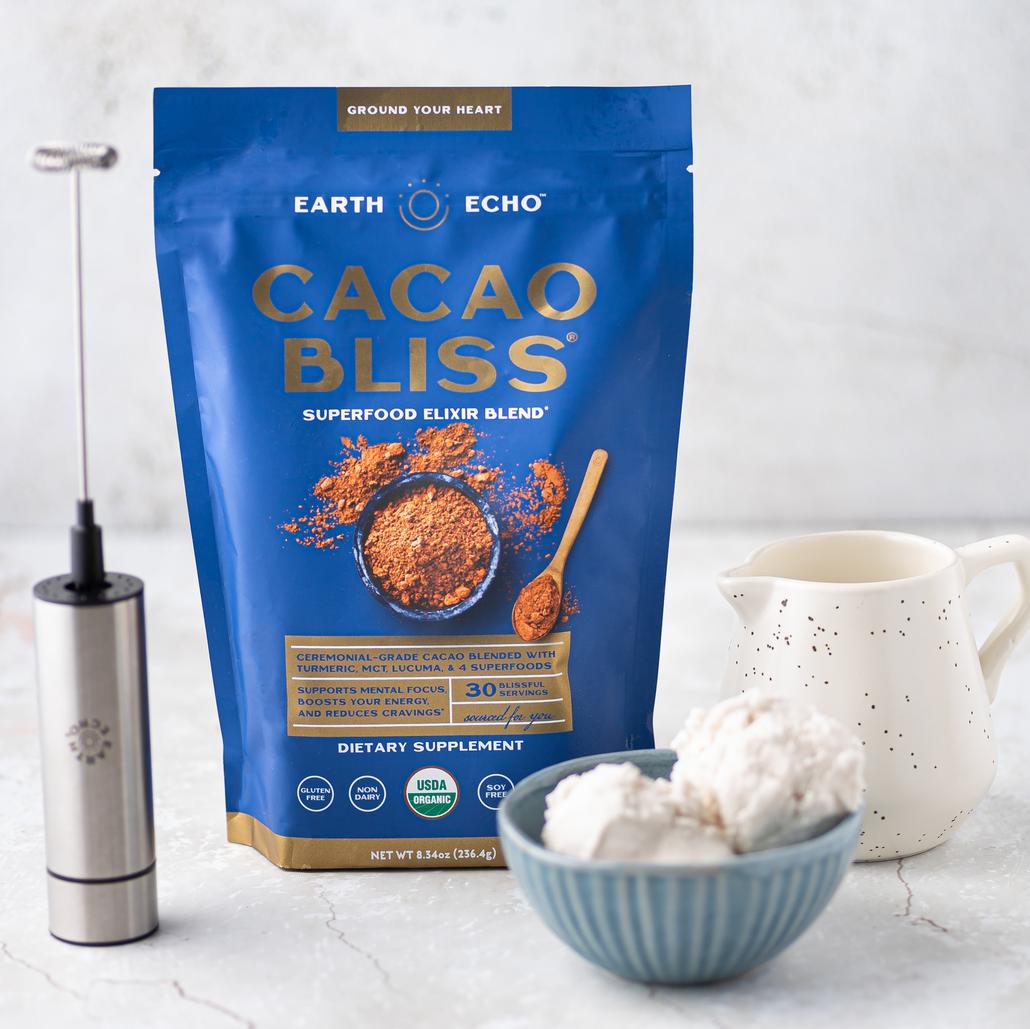 Earth Echo Offers Additional Convenience And Savings...
Treat yourself to delicious, healthy superfoods that will support your healthy lifestyle! PLUS, you'll save 37.5% if you set up an Earth Echo subscription… (Plus shipping is FREE for the life of your subscription.)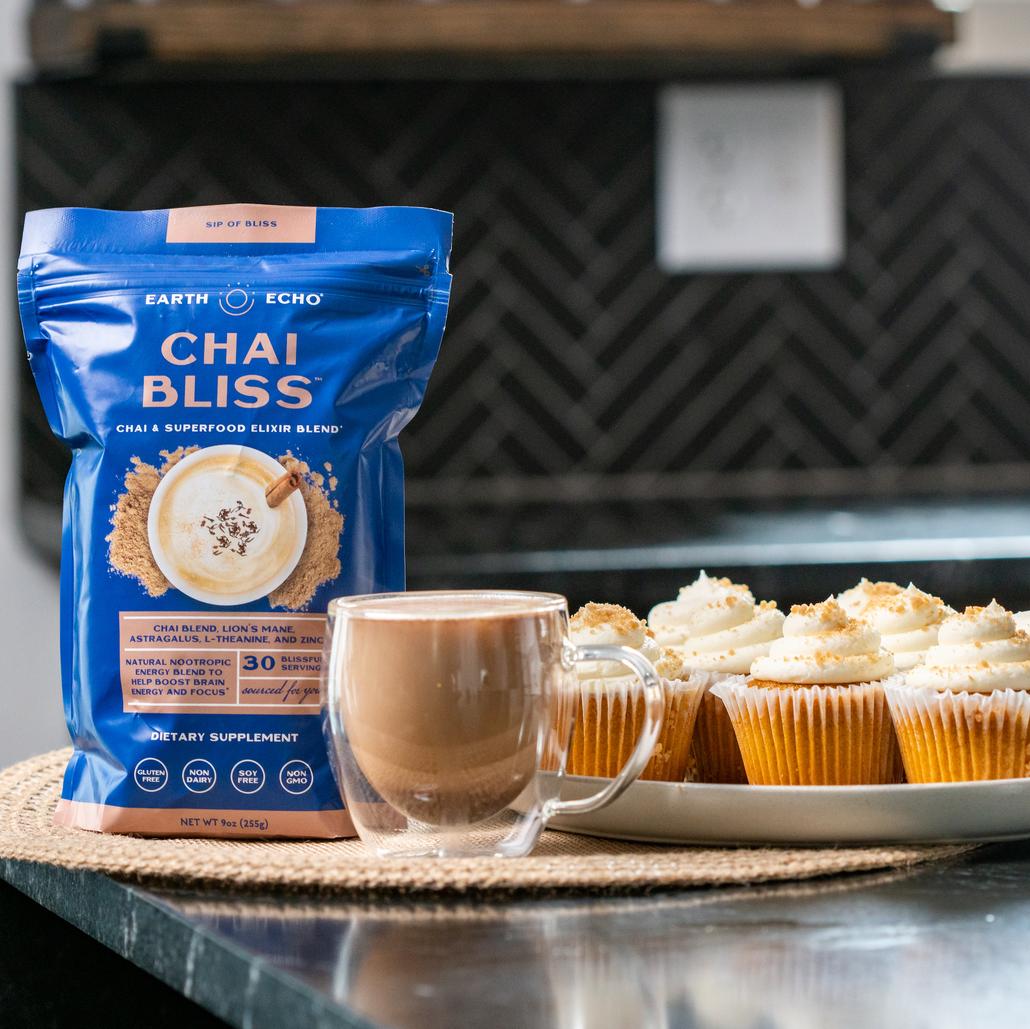 Natural Support For Your Longevity! 
Each of the Earth Echo goodies is packed full of superfoods that support your weight loss efforts, bolster your immune health, elevate your mood, help you get better quality sleep, and more!*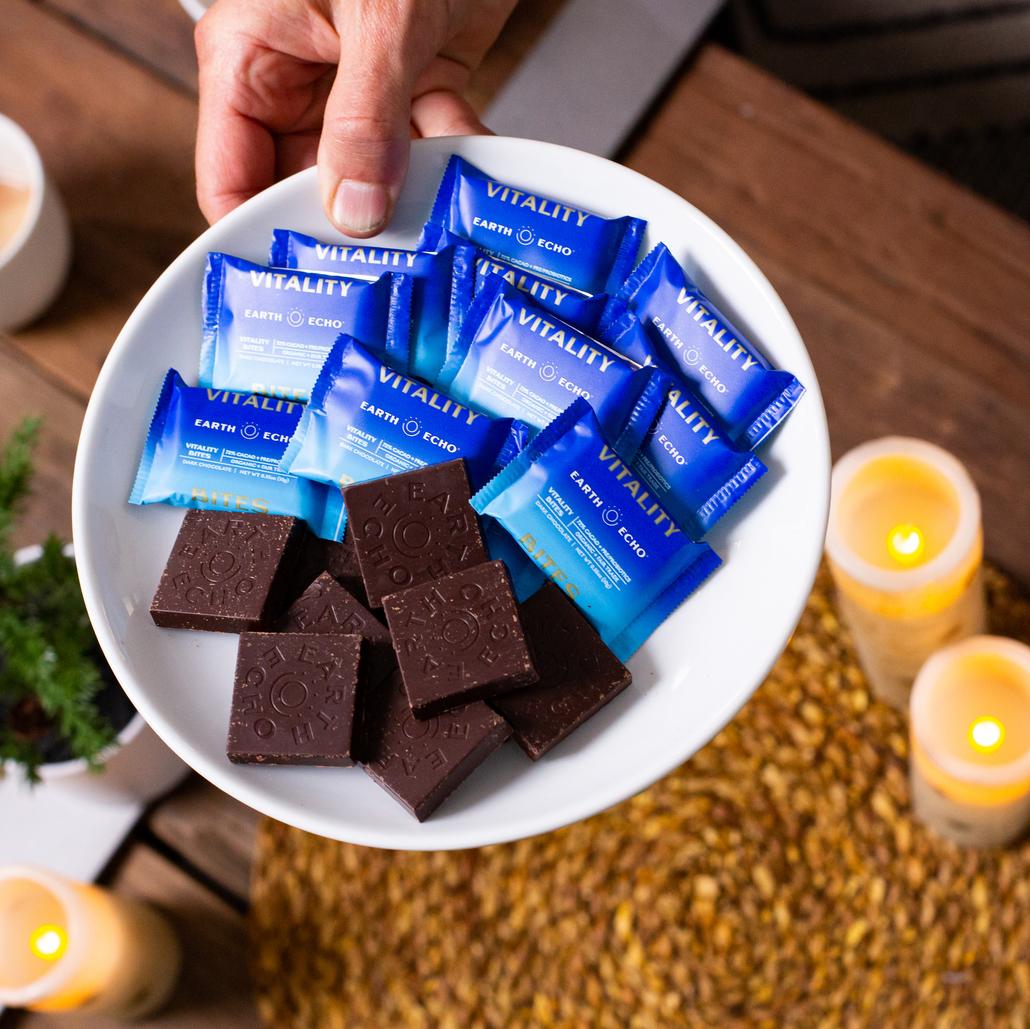 Feel Present, Connected, Healthy, And Blissful… 
When you fuel your body with Earth Echo superfoods, you'll quickly notice that you feel more focused, have more natural energy, feel free from occasional brain fog, and you'll experience more peace, bliss, and stronger connections with your loved ones.*
Plus, Every Product You Order Helps Plant A Tree…
We live on a beautiful, bountiful planet, and it's our job to look after it. We've partnered with organizations that are helping to clean our water sources, reduce plastic pollution, and plant more trees… 
For each Earth Echo product that you treat yourself to, you're helping to plant a tree through our partnerships! So not only are you nourishing your body and treating yourself to delicious superfoods, you're also looking out for Mother Earth!
When You Invest In Earth Echo Superfoods Today, We'll Reward You With FREE Bonuses… 
When you invest in our Earth-loving, body nourishing superfoods today, you could get TWO FREE BONUSES (with qualifying orders): 
Danette's Fast Fat Burning Recipe Book - FREE ($37 value)
This delightful recipe book is 100 gorgeously colored glossy pages chock full of recipes that will quickly become your favs! Danette's expertise in nutrition means each recipe provides your body with the exact combo of lean proteins, healthy carbs and fats to satiate you, tantalize your taste buds with nutrient dense meals designed fuel your body and melt inches from your waistline this fall!
Clean eating will show you how you can LOOK and FEEL sexy and build your inner confidence, all without hunger, counting every calorie, or impossibly long workouts.
Thousands of  women have used these quick, easy and delicious recipes - it's Danette's most popular recipe book by far! It's backed by decades of her experience as a nutrition expert and fitness trainer - and it's GUARANTEED to help you see results.
"The recipes are delicious!!"
- April K.
Imagine how great you'll feel when you step on the scale this winter and see the number has dropped - or you get to go shopping because you're down a size or 2 - you deserve the confidence and joy of looking in the mirror and seeing a healthier, happier you looking back…
If you order $97 or more today, you'll get an ADDITIONAL BONUS:
A FREE Pouch of Earth Echo Collagen Peptides ($59.99 value

)




Earth Echo uses 100% Bovine Collagen sourced from the most sustainable facilities. Our Award Winning Collagen easily dissolves and is flavorless so you can mix it with any of your favorite drinks, making it incredibly easy to use! Stir it into coffee, nut milk, smoothies, etc. to promote better gut health, radiant skin, healthier joints, and more!*
★★★★★
I have fallen in love with this new Golden Superfood Bliss... [I've] added to my organic coffee during the day or mixed with a cup of Cacao Bliss. It has made a huge difference in my sleep and relaxation. One cup at bedtime with 4 Oz. of hot water and I sleep like a baby!!
★★★★★
Chai Bliss is by far my favorite product. So far I have mixed it in hot water and I've also mixed it in my coffee. I love it. It was exactly what I needed in the afternoon, a nice relaxing hot cup of Chai.
★★★★★
I am soooo TOTALLY loving the Golden Bliss.... it just looks richer and tastes richer and fuller! When you look in the bag the texture is just crazy fresh and rich looking... A richer deeper Golden color. I also love the fact that it has extra super foods in its an ABSOLUTE GAME CHANGER!!!
★★★★★
I love to consume Cacao Bliss by adding hot water, some almond milk, and a dash of cinnamon and cayenne pepper. It gives me the energy I need when I need a pick me up or when I'm having a craving for sweets. I also love to make energy balls using Cacao bliss, oats, chia seeds, honey, almond butter, vanilla and cacao nibs. I have these in the freezer at all times!
Give Yourself An Advantage Fall - Make This Your Healthiest, Happiest Season Yet! 
It's that time of year when you're seeing unhealthy candies, treats and "comfort foods" everywhere but you can make this fall different and avoid the frustating cold weather weight gain. The best news is you won't have to starve yourself and eat boring salads all winter once you have these amazing recipes and superfoods as your delicious secret weapon!
You've read this far, so we know you want to put in that effort! And fueling your body with incredible superfoods every day will help you stay the course on your health goals in SO many ways. You'll have more natural energy, and help in achieving the positive mindset you need to push yourself to accomplish the goals you set for yourself. *
You'll be investing in your own success - that's really exciting, and we want in on that action! Which is why we've added some extra incentives… 
Spend $47 on Earth Echo Superfoods and get your FREE copy of Danette's Fast Fat Burning Recipe Book! 
AND
If You Spend $97+ You'll ALSO Get A FREE Pouch Of Earth Echo Collagen Peptides!
Ready To Make This The Season You Achieve Your Goals?
00

Days

00

Hours

00

Minutes

00

Seconds
Uh-Oh! The Turn Over a New Leaf this fall offer is over but you can still shop all Earth Echo products here!